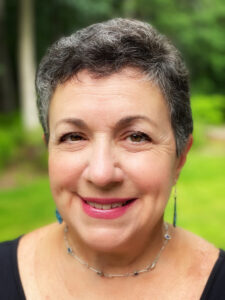 "When we heal the earth, we heal ourselves" – David Orr
Welcome to another new and exciting Garden Club year!!! As we continue to celebrate the last half of our 90th anniversary as a Federated Garden Club, there is much to look forward to. A relatively new Executive Board will be leading all efforts to continue to strive toward our mission focus. I am honored to be part of the Executive Board leading a phenomenal, talented, and creative group of women. The 90th Anniversary motto of "still growing after all these years," will continue to be our motto during my leadership. This motto is a wonderful philosophy to live by and one that I personally have adhered to throughout my professional career into retirement. Being eager to learn new skills, excited to expand knowledge, and stretching ourselves beyond what we expect we can do is the ultimate recipe for growth in ourselves.
Forging partnerships within the community is a goal I would like the FGC to continue. We continue to raise funds for scholarships while members bring joy to our local seniors by sharing their creative talents. We encourage the community to grow their own food and raise awareness of food insecurity while we beautify the environment of those challenged in life. We teach local seniors floral designs. We partner with the Framingham Public Library to continue to educate the community in horticulture and floral design in fun and creative ways. We manage public spaces and use our horticultural and design skills in partnership with the community. Let's continue to work together and collaborate with each other and with community groups. Everyone benefits from all these relationships.
We continue to have a diverse educational monthly program scheduled for you. A winter sowing workshop will be offered to those interested in starting plants around the winter solstice. You are encouraged to take courses through the Garden Club Federation Schools. The annual September Hort Show is always an unbelievable learning experience. A new photography component is added this year so you can share the beauty of your garden through the focus of a lens.
There are so many ways to grow skills in not only gardening but leadership too. Take that next step and co-chair a committee and have a blast with it! We need you!! Your feedback is always welcome. Thank you for being such a vital member of the Framingham Garden Club. I look forward to a fun filled and exciting year of learning and growth with you.
Warmly, Marie Giorgetti